Le TAITTINGER Culinaire International 「last volume 」 To whom the championship and the glory as a Japan representative will be awarded?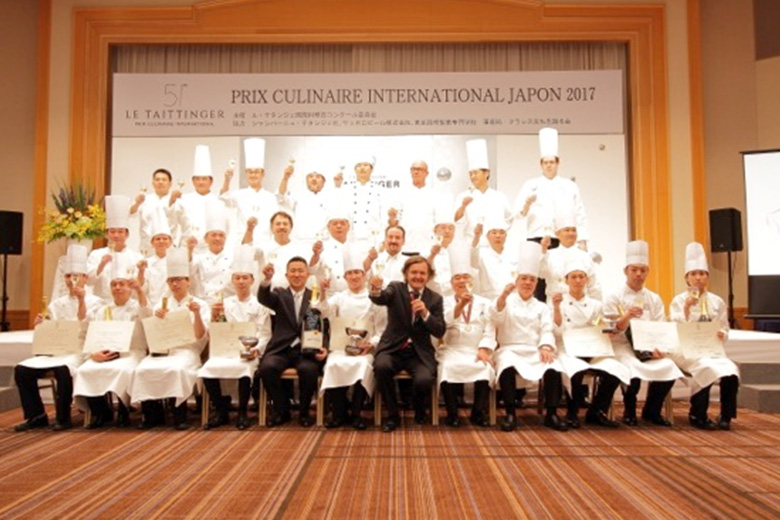 Le TAITTINGER Culinaire International Japon which has been reported in the 1st and the middle volume will finally make an announcement at a commendation ceremony.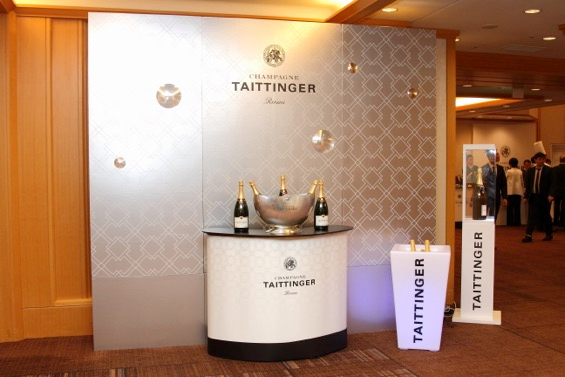 The commendation ceremony was held in the "Hikari-room" at the Imperial Hotel.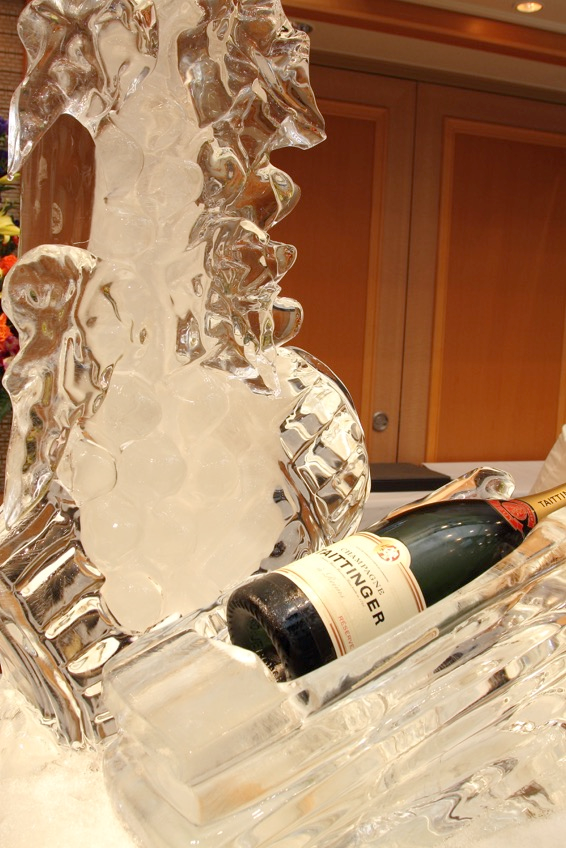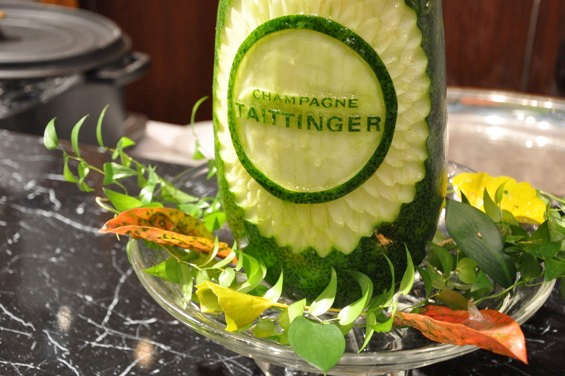 The chef from the Imperial Hotel has the experience of being a prize winner.
The chef will welcome the guests with the French food using his utmost skill, alongside the ice Art Deco Objet with the name of TAITTINGER and fruit-breads are gorgeously displayed.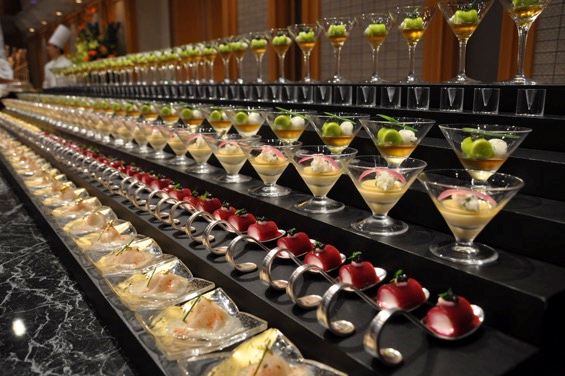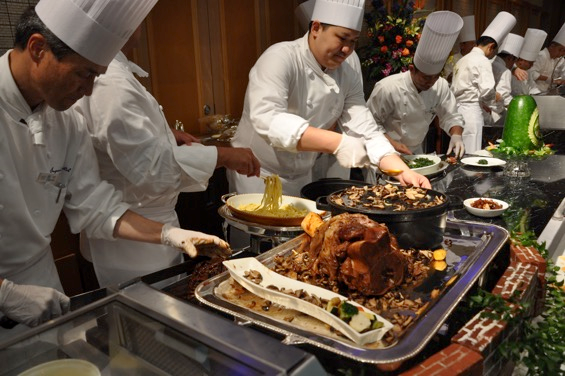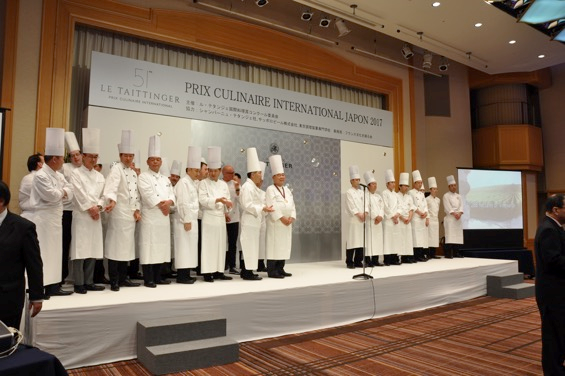 On the stage, the contestants as well as the judges including the judges for the screening of the documents lined up.


Mr. Pierre Emmanuelle Taittinger made a comment, "I hope that Japanese will win in the contest in Paris."
According to the judges' comments, "The level this year was higher than in an average year. We are hopeful someone can win in Paris."
And then, the announcement of the result was made at last.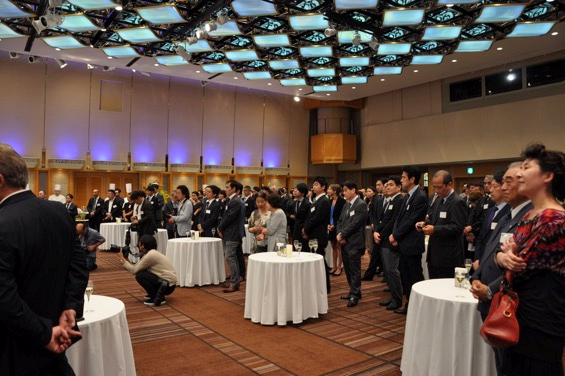 The guests are watching holding their breath.
3rd Prize   Mr. Ryo Motegi from the Shinagawa Prince Hotel
2nd prize   Mr. Kohei Takeshita from the Urawa Royal Pines
Then,
Champion   Mr. Tomoaki Sakata from the Lake Biwa Otsu Prince Hotel!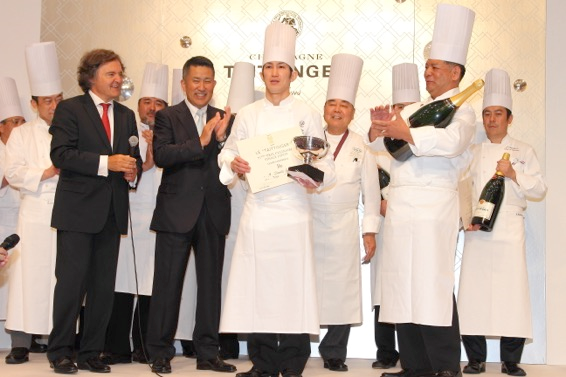 Mr. Sakata looked surprised when he heard of the announcement.
It was his 2nd challenge at this contest.
He told us that after practicing it many times, he could serve the delicious food which he believed at the actual contest. When he read the instruction about the assigned food, it was very difficult for him to imagine the outcome, as he hasn't done "frying" work in his work place so far and there was no photo of it. He had been unnerved at first, but believing that it wasn't impossible, if he checked each process carefully and followed them properly, he could challenge it calmly until the end.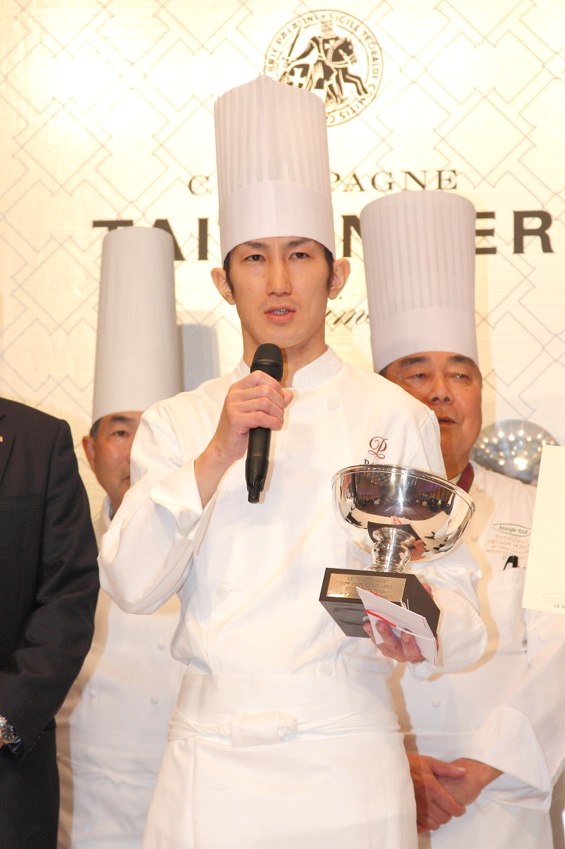 He also said that he wanted to challenge the International contest, repeating the practice.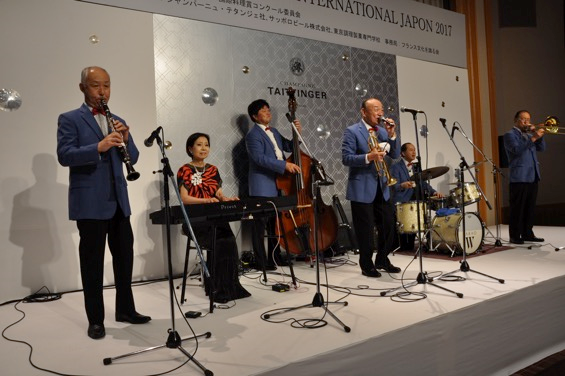 There was a band playing music at the party.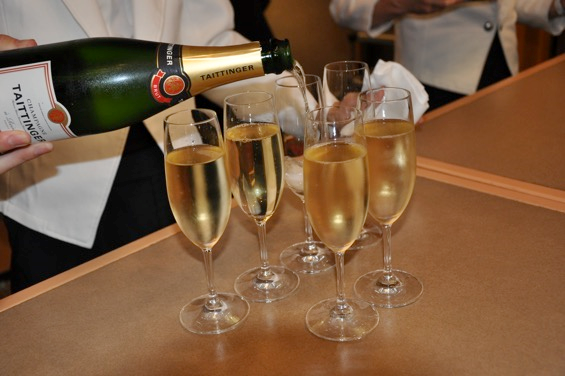 The guests were having a good time, enjoying the TAITTINGER champagne and the foods.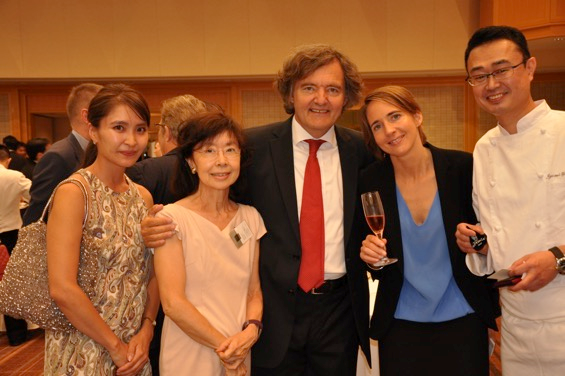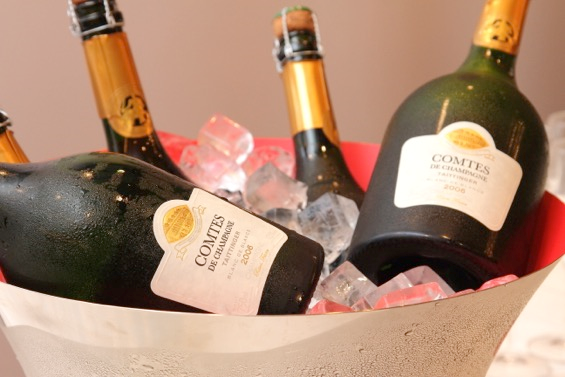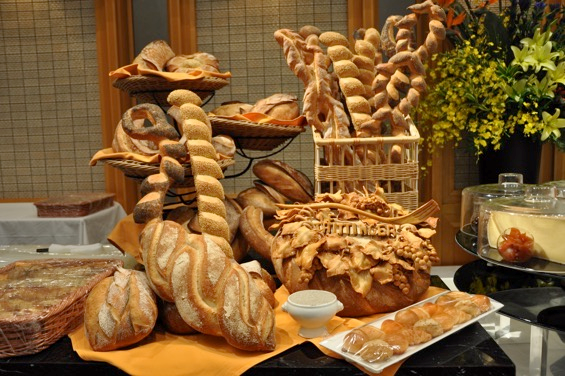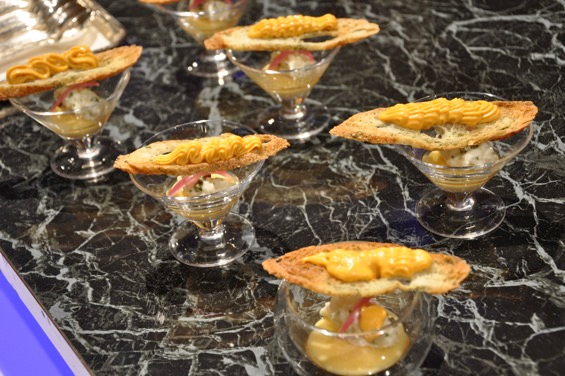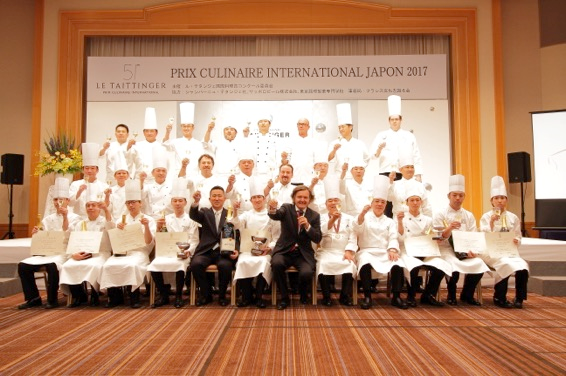 The International contest which the Champion, Mr. Sakata takes part in, the 「Contest Internationale 」will be held on the 20th November 2017 in Paris.