Le TAITTINGER Prix Culinaire International「1st volume 」 What is the Everest of gastronomy?
There is a French cuisine international contest which highlights the prefix of the name of TAITTINGER, the worldly proud popular champagne. It is the 「Le TAITTINGER Prix Culinaire International 」which is a contest for young chefs.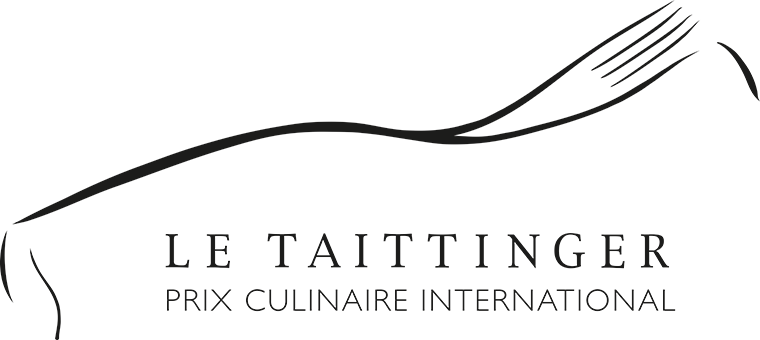 Mr. Claude Taittinger established this cooking contest in 1967. Claude wanted to retain the memory of Mr. Pierre Taittinger who was his gourmet father, the founder of the champagne TAITTINGER and Pierre's great vision of  French cuisine forever.
It is the 51st contest this year. Even though it is promoted by TAITTINGER, it doesn't demand the cooking which suits champagne and either the rules or the standard judgement which relates to TAITTINGER at all.
TAITTINGER has been carrying out this contest in which chefs compete with their genuine cooking skill every year only for one wish to contribute to the food culture.
Its high level has become popular due to the sincere and integral judgement and it has been sometimes called the 「Everest of gastronomy 」



Pictures from the official website of Le TAITTINGER Culinaire International
The process until they decide a winner has 2 stages.
At first, a contest in each country which is equal to qualifying in the world contest is held. The winners represent their own country and proceed to the international contest in Paris to compete with their skills.
This contest in Japan has been carrying on since 1984.
Currently, the contest which leads to the international one is only the 「Le TAITTINGER Culinaire International 」, so this contest will be the great aim for French cooking chefs.



The contest in Japan, 「Le TAITTINGER Culinaire International Japon 」was held on the 5th September in Shinjuku Tokyo.
The 8 contestants who had been selected after the screening of documents gathered at the venue.
The rules are very strict.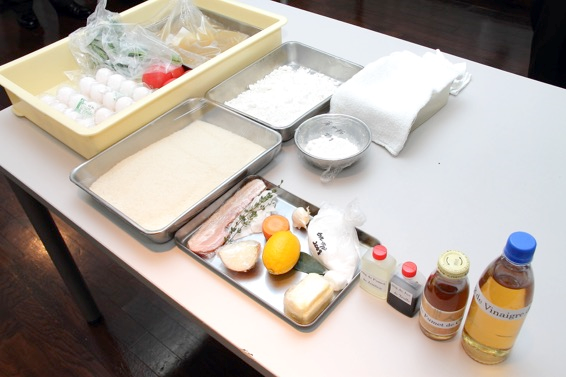 The contestants have to create and complete 2 different kinds of foods on the day.
One thing is the 「original recette (recipe)」which was submitted for the screening of documents about the cooking on which a theme had been set in advance. Another thing is the 「assigned recette (recipe) 」which the promotor declares on the spot. The context of the cooking is announced 20 minutes before the commencement of the practical skill screening.
In judging, the arrangement, the taste, whether it is cooked, as the recipe suggested, the balance and the contestants' quality of work in the kitchen are evaluated and the total points accrued to decide the winner.
How will the contest of this year go?
I'll tell you in the middle and the last volume.